Sugar beet varieties resistant to virus yellows
Added on 17 November 2022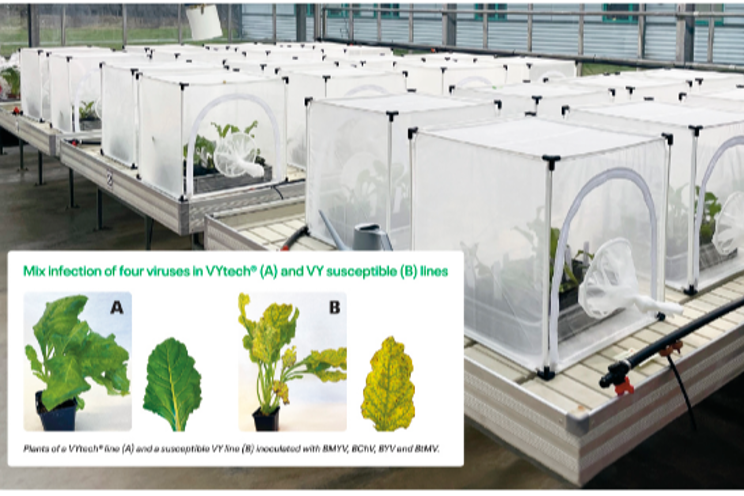 They have therefore intensified the breeding of new varieties with virus yellows resistance/tolerance, and in the DLF Beet Seed gene pool strong resistance and tolerance to virus yellows has been identified.
The picture is a greenhouse evaluation where plants were inoculated with different combinations of virus (BMYV, BChV, BYV and BtMV). The plants were kept in the tents during the whole experiment to avoid contamination.
Progress is so good that they will for the growing season 2023 be offering the first varieties that are partially resistant to virus yellows. This will be a breakthrough and support an effective and sustainable sugar production.
Source: DLF Beet Seed