Vietnamese floricultural mission to the Netherlands
Added on 15 November 2023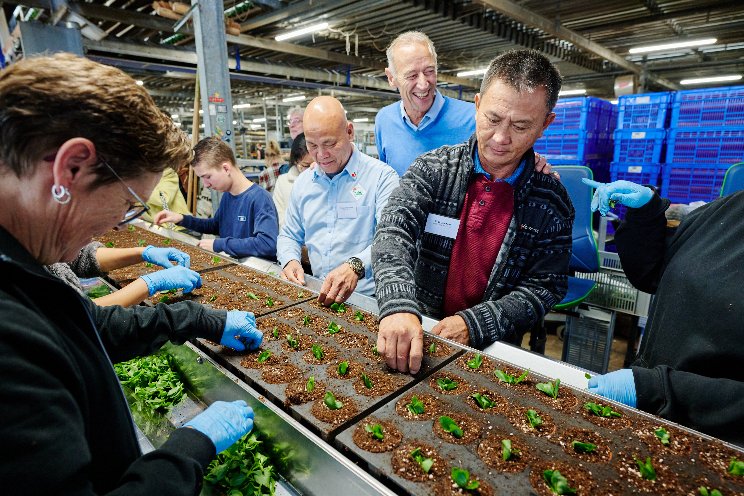 Vietnam has been attracting significant attention for several years due to its outstanding potential in horticulture and floriculture. With diverse climatic conditions, a young and ambitious population, a large domestic market, a growing middle-income consumer group, and a favourable environment for foreign investment, horticulture and floriculture are among the most promising sectors in the Vietnamese economy. This Floricultural mission represents a significant step forward in harnessing this potential.
Participants in the floricultural mission include growers and growers associations, educational institutions, and government representatives, from the provinces of Lam Dong, Dong Thap, and Son La. In Vietnam the growing area for the cultivation of cut flowers, ornamental plants, and ornamental flowers is 45,000 hectare with Lam Dong as key production area. The program focused on sharing knowledge, strengthening collaborations, and exploring potential partnerships. Additionally, it marked an important milestone in our diplomatic relationship, as this year commemorates 50 years of diplomatic ties.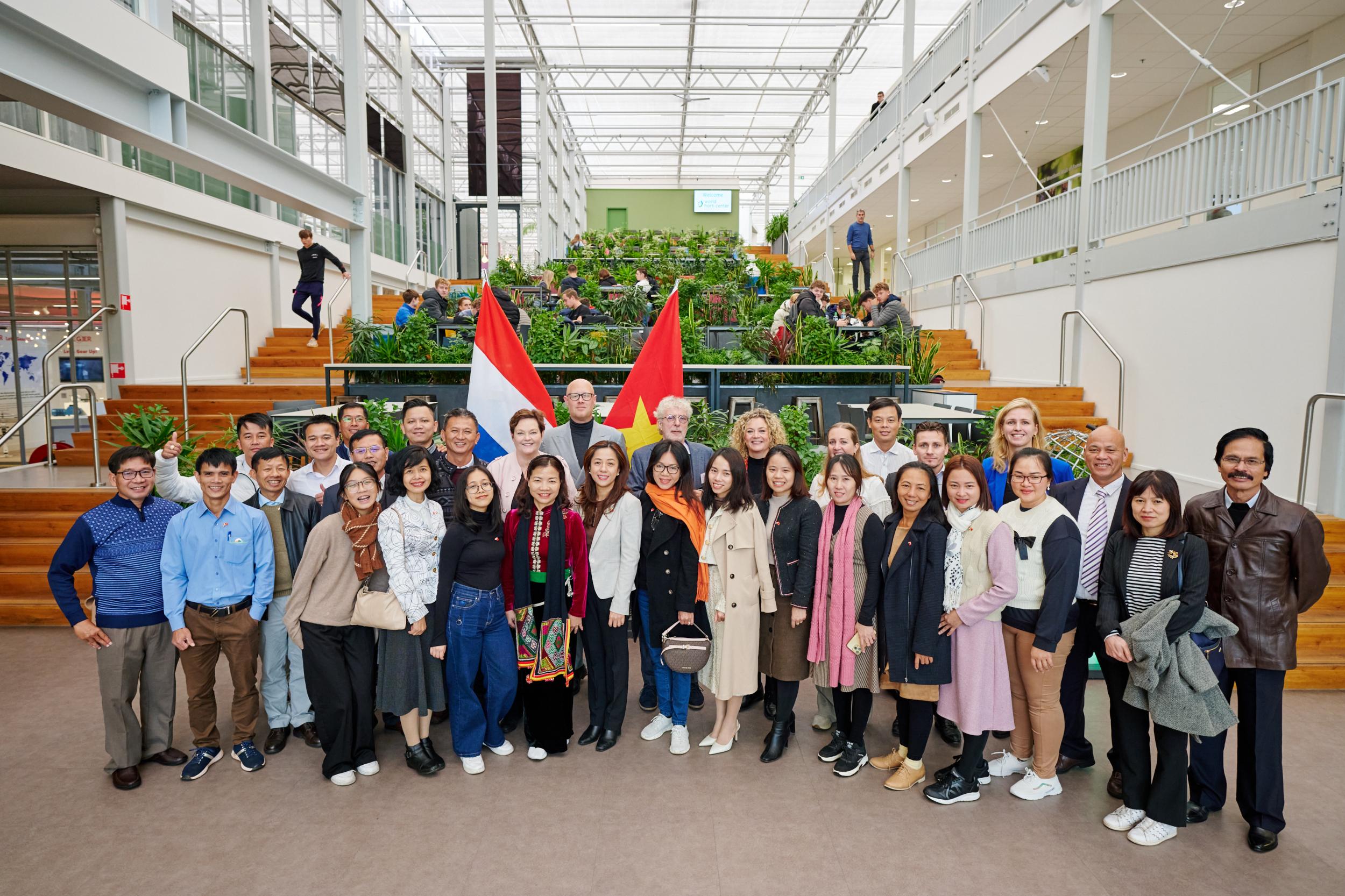 Picture of the delegation during the Netherlands-Vietnam Floriculture Conference
50 years of bilateral relations
The collaboration between the Netherlands and Vietnam has a long history. This year marks 50 years of bilateral relations between the two countries, and there have been more than 400 years of people-to-people contact. Last year, on December 12, Prime Minister Pham Minh Chinh visited the World Horti Center as part of his official visit to the Netherlands. During this visit, he expressed Vietnam's commitment to cooperating with Dutch partners to address agricultural challenges. Vietnam aims to provide the world with products produced through a smart, circular, organic, responsible, and emission-balanced agricultural approach.
In honour of the 50 years of diplomatic relations, the Lily Bulb 'Sutudo' from Onings Holland Flowerbulbs was bapted during the Netherlands-Vietnam Floricultural Conference, which was part of the trade mission program.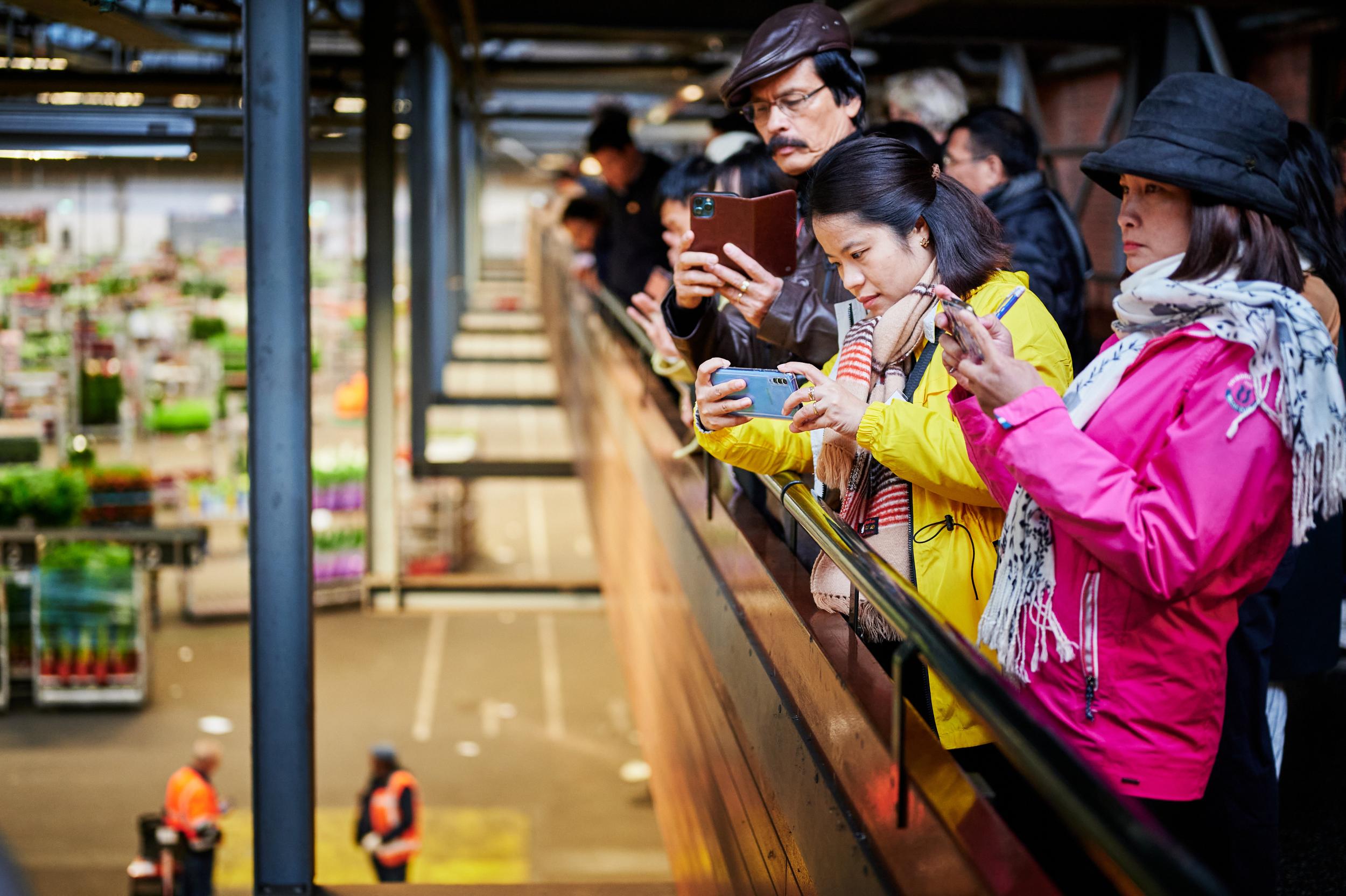 Visit to Royal Flora Holland
Program
The program included components that focused on knowledge sharing and networking between the Dutch business community and the Vietnamese delegation. There were meetings with Dutch government officials and sector organizations. The Netherlands-Vietnam Floriculture Conference was part of the program, as well as the Trade Fair at the Royal Flora Holland flower auction in Aalsmeer and the International Floriculture Trade Fair in Vijfhuizen.
Field visits to companies in the horticulture (floriculture) sector were also part of the program. The delegation visited KP Holland, Onings Holland Flowerbulbs, Arcadia Chrysanten, a grower specializing in cut greens where they also received a presentation from Ridder on water management and climate control, Koppert, and Anthura, the breeder of Anthuriums and Orchids. These field visits focused on farming the future and integrated approaches, sharing expertise with knowledge institutes, and holding roundtable discussions with stakeholders throughout the entire value chain.