Oishii partners with Yaskawa for automation solutions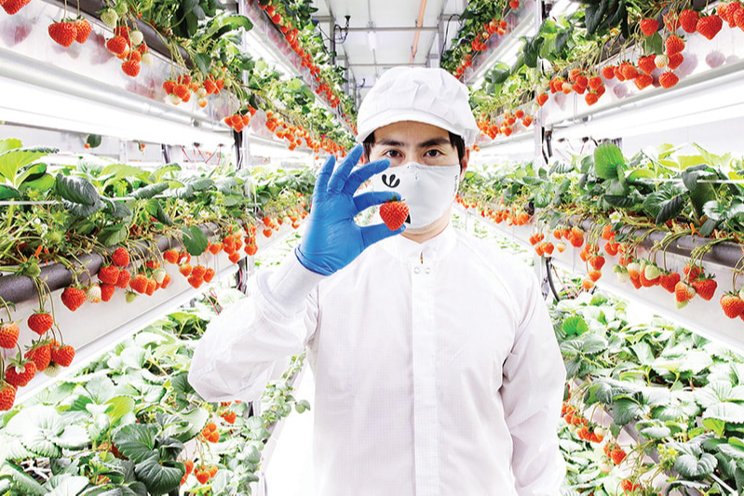 Oishii, the Japanese vertical farming company best known for its strawberries, has announced a new partnership it says will "accelerate Oishii's ability to scale globally."
Per a press release, Oishii is partnering with the Yaskawa Electric Corporation, a industrial robotics company based in Japan. Yaskawa is one of the largest manufacturers of "factory automation fields with industrial robots, as well as motion controls such as AC servo drives and inverters."
"Yaskawa is one of the most respected names in industrial robotics today. Like Oishii, they are guided by the pursuit of quality and believe technology can solve some of the world's most pressing issues," said Hiroki Koga, Co-Founder and CEO of Oishii. "We're honored to partner with a company that is invested in our mission to reinvent the future of agriculture. Together, we will deliver forward-looking solutions to bring clean, delicious produce to more people."
Photo: Oishii Co-Founder and CEO Hiroki Koga inside one of the company's farm with the Koyo Berry. Photo courtesy of Oishii