Franco-Dutch greenhouse builder earns HortiQ
Added on 24 November 2022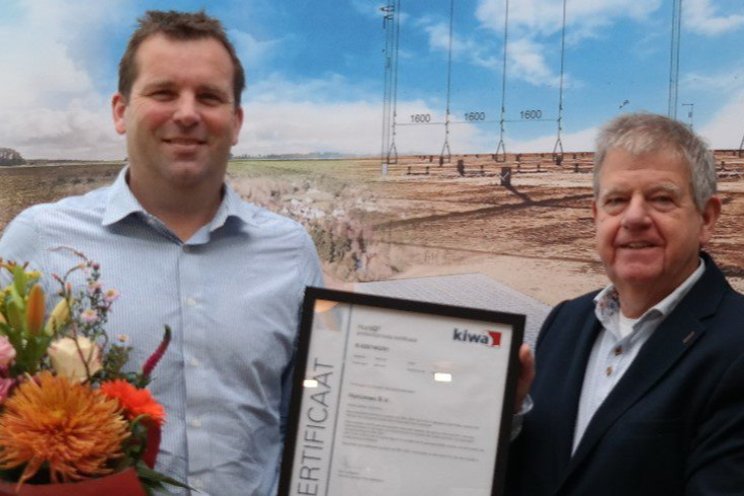 HortiQ chairman Harm Maters presented the certificate to the company's financial director, Jeroen Heemskerk, on Monday 21 November 2022.
Founded in 1986, Horconex operates from different sites in the Netherlands and France and is deeply rooted in the innovative Dutch horticultural industry. The company has earned a reputation as a professional and reliable partner for international high-tech greenhouse projects. The company's purpose is to support the development of more resource-efficient, local and nutritious food production systems.
In accepting the certificate, Heemskerk said, "We offer total solutions for high-tech greenhouse facilities. Our goal is to provide our clients with the most appropriate, most cost-efficient and most effective solutions under the motto 'Once a Horconex customer, always a Horconex customer'. We already worked to a high standard of quality, but thanks to HortiQ and ISO we have now further anchored it in our approach. These certifications not only give us extra impetus to continuously improve what we do, but are also a confirmation for both ourselves and our customers of our high standard of quality."
The HortiQ certificate is an independent and objective quality scheme for greenhouse builders and engineers and other technical suppliers in the greenhouse industry. The label demonstrates that their products are of a high quality level, and that their business processes are properly set up and controlled.
Photo Courtesy of AIPH