CEA growers to benchmark their water and energy use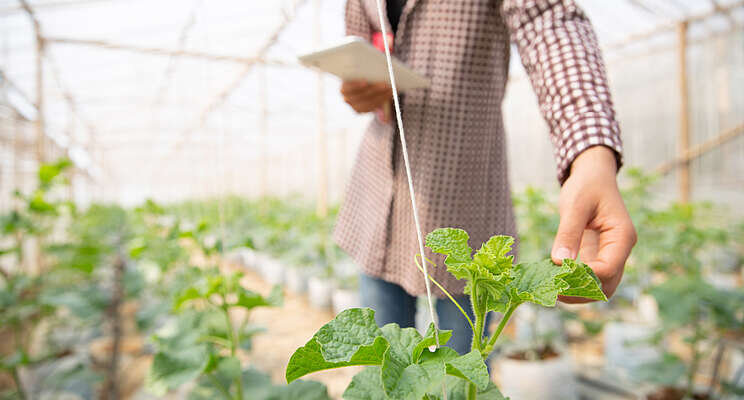 Spearheaded by RII and the American Council for an Energy-Efficient Economy (ACEEE), the three-year project is meant to coordinate research in the sector and establish industry performance standards and best practices.
Some of the country's leading CEA producers have agreed to take part. The most recent round includes Loma Vista Nursery in Kansas, the University of Vermont Horticulture Research & Education Center, Controlled Environmental Farming Inc. in Wisconsin, and Vertical Harvest in Wyoming. They join pilot partners AppHarvest, Fifth Season, Revol Greens, and Elevate Farms. More producer-partners will be announced in the near future.
"We are delighted to partner with these leading CEA producers as we continue to foster collaboration and create industry standards for resource efficiency," says Derek Smith, Executive Director of RII. "Building a trusted, representative aggregate dataset is the optimal way to make sure that standards are meaningful, reliable, and uniform throughout the industry."
RII is working to support a project called "Data-Driven Market Transformation for Efficient, Sustainable Controlled Environment Agriculture," funded by a USDA Conservation Innovation Grant.
RII's producer partners represent both geographic diversity and a wide range of crops grown in indoor environments. The global market is expanding for everything from microgreens to tomatoes to berries. Resource efficiency is a top priority for producers as they look to control costs, reduce their environmental footprint, and meet consumer demands.
"Vertical Harvest is excited to work with RII to contribute to the standards and transparency that will allow us to make this case and push our own operations to improve through education and accountability," says Hannah Bouline, Sustainability Manager of Vertical Harvest Farms. "We are a part of a world-changing industry. Our work will always be evolving, so we want to learn, explore, and innovate as much as we can. This holds especially true for examining resource use and sustainability in CEA, where we are still collectively proving out the case for all of the various production methods to deliver substantially better environmental outcomes."
Resource Innovation Institute's PowerScore resource benchmarking platform enables CEA producers to confidentially validate their innovative practices. Using standardized key performance indicators, PowerScore helps producers gain insights into their operational performance while protecting strategic business interests. When producers receive their PowerScore Performance Snapshots, they also meet with the RII Engineering team to review a Producer Resource Efficiency Plan (PREP) which analyzes trends in KPI performance, notes facility strengths and opportunities, and guides prioritization of efficiency projects going forward.
"The University of Vermont is a recognized national leader in sustainability action, and our research greenhouses have a responsibility to use electricity efficiently," says Derek Allen, Greenhouse Facilities Director, University of Vermont. "PowerScore is helping us to quantify the benefits and forecast the energy impacts of our 2021 LED installation, and this data will enable us to estimate cost savings of future LED retrofits while improving the incentive from our utility partners. In addition, the UVM greenhouse is excited to collaborate with RII in contributing to greenhouse industry performance standards."
Photo created by jcomp - www.freepik.com
Source: Greenhouse Grower