Beekenkamp Group launches phase 3 of new build
Added on 20 September 2022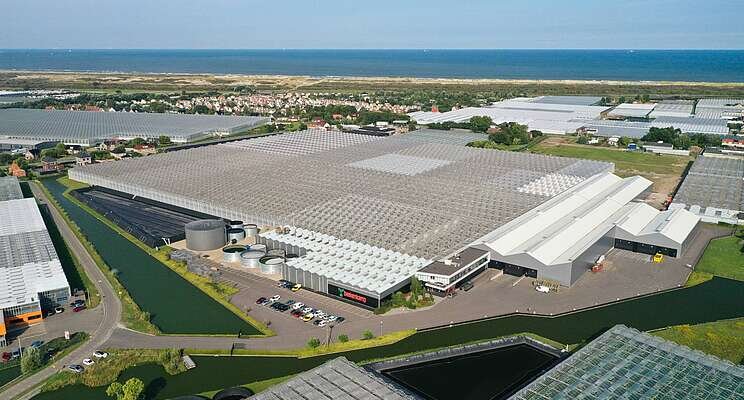 On completion of this 16,000 m2 greenhouse, Beekenkamp will have more than 10 hectares of hypermodern production space under glass at this location. They will be used primarily for producing starting material for fruit vegetables of the highest quality and following the strictest hygiene protocols. Beekenkamp has been fully GSPP certified since 2012, so these extension buildings will naturally also comply with this standard.
The horticultural sector faces major challenges, but Director of Beekenkamp Plants Vegetables An Beekenkamp is upbeat: "The new build is an excellent next step that will enable us to adapt and develop in line with our customers' needs. Despite the difficult times confronting the sector, we look forward to the future full of confidence."
With sustainability in mind, Beekenkamp opted for a hybrid lighting system consisting of part LED and part SON-T lamps.
The company contracted the same partners for the new build as for their existing greenhouse in 's-Gravenzande. The first pile for the new building has already been driven, and if all goes to plan, the glazing of the greenhouse can take place in week 40. Work will then continue apace to get the greenhouse ready for the first plants at the beginning of next year.
Together for the best result.
Source: HortiBiz