Auburn University Department of Horticulture's Freight Farming Program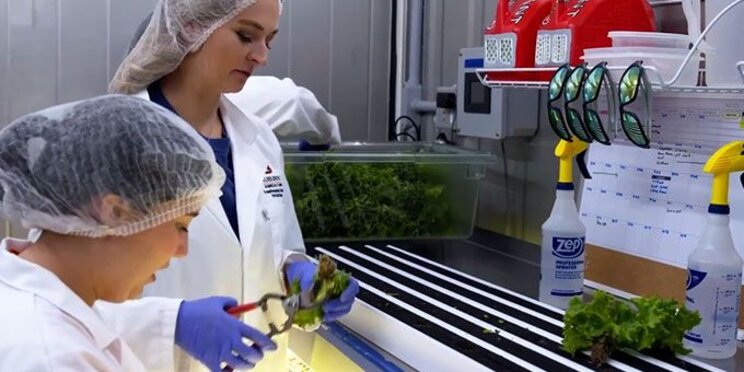 At Auburn University, the Department of Horticulture partners with Campus Dining to offer students hands-on learning experiences and the campus community fresh produce. The trailblazing sustainable college campus implements two Greenery™ farms to provide lettuce for campus dining, with students in the horticulture program doing the work of growing the produce in the vertical farms, gaining valuable hands-on learning opportunities in the process.
The Department of Horticulture's Farming Program
The two Freight Farms at Auburn University are a part of the college's horticulture program. They live in the Transformation Garden, an open-air classroom that is a beautiful spot on campus for all students to enjoy and learn. In a juxtaposition of old and new, the two Greenerys are just next to a field of traditional row crops.
The progressive Department of Horticulture conducts research and lessons — centered not just around traditional farming, but also exploring new technologies such as aquaponics, controlled environment agriculture, hydroponics, and vertical farming. Two Freight Farms fit right into their programming, allowing students to explore alternative agriculture while producing literal tons of food for the dining hall to serve.
Photo Courtesy of Agritech Tomorrow