LetsGrow.com has a new Commercial Director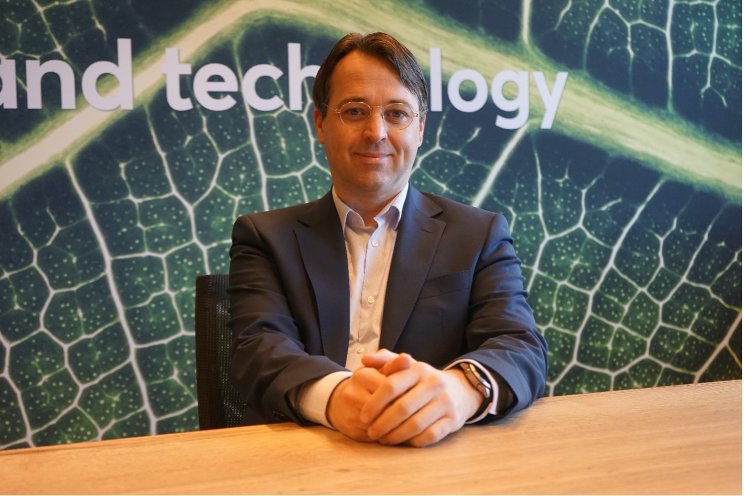 Marck's decision to choose LetsGrow.com as his new employer was very deliberate. As Marck himself says: "The reason why I consciously chose LetsGrow.com is firstly the team I already knew through my previous job as Innovation Director at Kekkilä-BVB, but certainly also because of the portfolio that contributes in reducing the use of energy and raw materials through smart decision support from data. I see it as a challenge to help our customers who are all working on my personal ideology. It is also a huge opportunity to support this commercially, making new innovations financially possible. This is a combination of all factors in which I belong. In addition, I find it important that I can be myself with an employer".
Marck's valuable discussions with the team over the past period and visits to the Fruit Logistica exhibition in Berlin and HortiContact in Gorinchem have helped him get to know the organization well. "Over the past period, I got to know LetsGrow.com as an innovative, dynamic and ambitious organization, with a heart for data, and for the grower."
With his years of experience in the sector and a relevant strong network built over the years, Marck is a valuable addition to LetsGrow.com's Management team.
About LetsGrow.com
LetsGrow.com was founded over 20 years ago as a spin-off of Wageningen University & Research (WUR). Through its data platform MyLetsGrow, LetsGrow.com provides smart data-driven solutions for growers, advisers and investors worldwide. Using the latest techniques such as vision and Artificial Intelligence, we gain insight into the most optimal cultivation process and find the missing link in a cultivation strategy. Our specialists train growers worldwide to get the most out of cultivation using data. All with just one goal: optimizing their results. www.letsgrow.com.