Ams Osram adds to horticultural LED family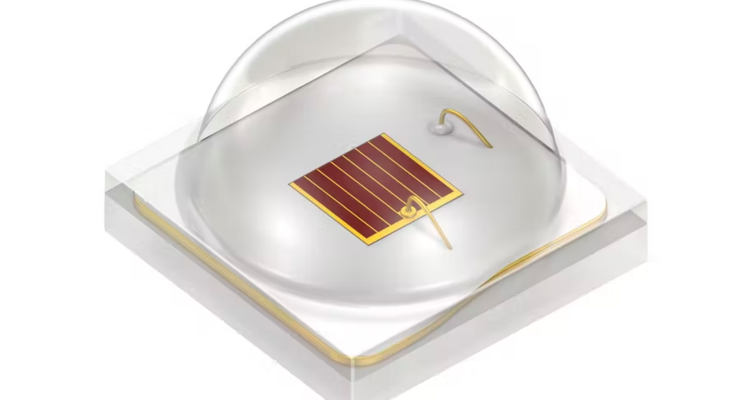 When ams Osram sold off its horticultural lighting company Fluence, it insisted it was still in the horticultural game. This wasn't doublespeak. Ams was exiting finished lighting systems, but it would still provide LEDs for those systems.


Driving the point home, the Premstaetten, Austria-based group has introduced a line of packaged LEDs designed for horticultural use, with a target market of tight-spaced growing environments such as vertical farms and what the company called "high-density greenhouses."


Ams also said it is positioning the emitters for use in interlighting — lights placed among the leaves of a crop in a greenhouse as opposed to above the plants.


The new Oslon Optimal combines some of the distinctive features of the two existing Oslon horticultural LED lines — Oslon SSL and Oslon Square. The Optimal's 1-mm2 die size matches that of the SSL, which is half Square's size of 2 mm2.


But Optimal comes with the more advanced optics of Square, using Square's newer and larger spherical lens, which widens the viewing angle and is said to avoid hot spots of concentrated light.


Photo: The Oslon Optimal LED has the smaller die size of the Oslon SSL and the optics of the Oslon Square. All three have a packaged size of 3 sq. mm. Courtesy of Oslon Optimal, OSRAM.
Source: LEDs Magazine